December, 13
"Game trial in Civil Procedure Law"
The School of Politics and Law invites you to participant in the event on the student project:
"Game trial in Civil Procedure Law"
presented by the students of the 3rd year of the educational program "Jurisprudence" in the discipline "Civil Procedure Law", under the scientific supervision of Ph.D. , Senior Lecturer - Talapova G.T., dedicated to the 30th anniversary of the Independence of the Republic of Kazakhstan.
Special guests:
Zhapakova Dana Asilbekovna
- judge of the Bostandyk district court of Almaty city,
Bimukhanov Shynғys Meiruly
- lawyer of the Almaty city collegium of lawyers, JSC "Tengri",
Tursagulova Aigul Tursynovna
- lawyer consultant of the Chamber of legal consultants "Professional lawyers of the city of Almaty",
Zholdybaykyzy Diana
- Lawyer of the 3rd rank of the Operations Division of the Legal Department of the Liquidation Commission of Tengri Bank JSC,,
Mynbayeva Nurgul Baltaevna
- Ph.D., acting professor, program leader of the OP "Jurisprudence" of the UO "ALMAU".
The event will be held on
December 15, 2021 at 11:00 in Auditorium 332 - "Courtroom".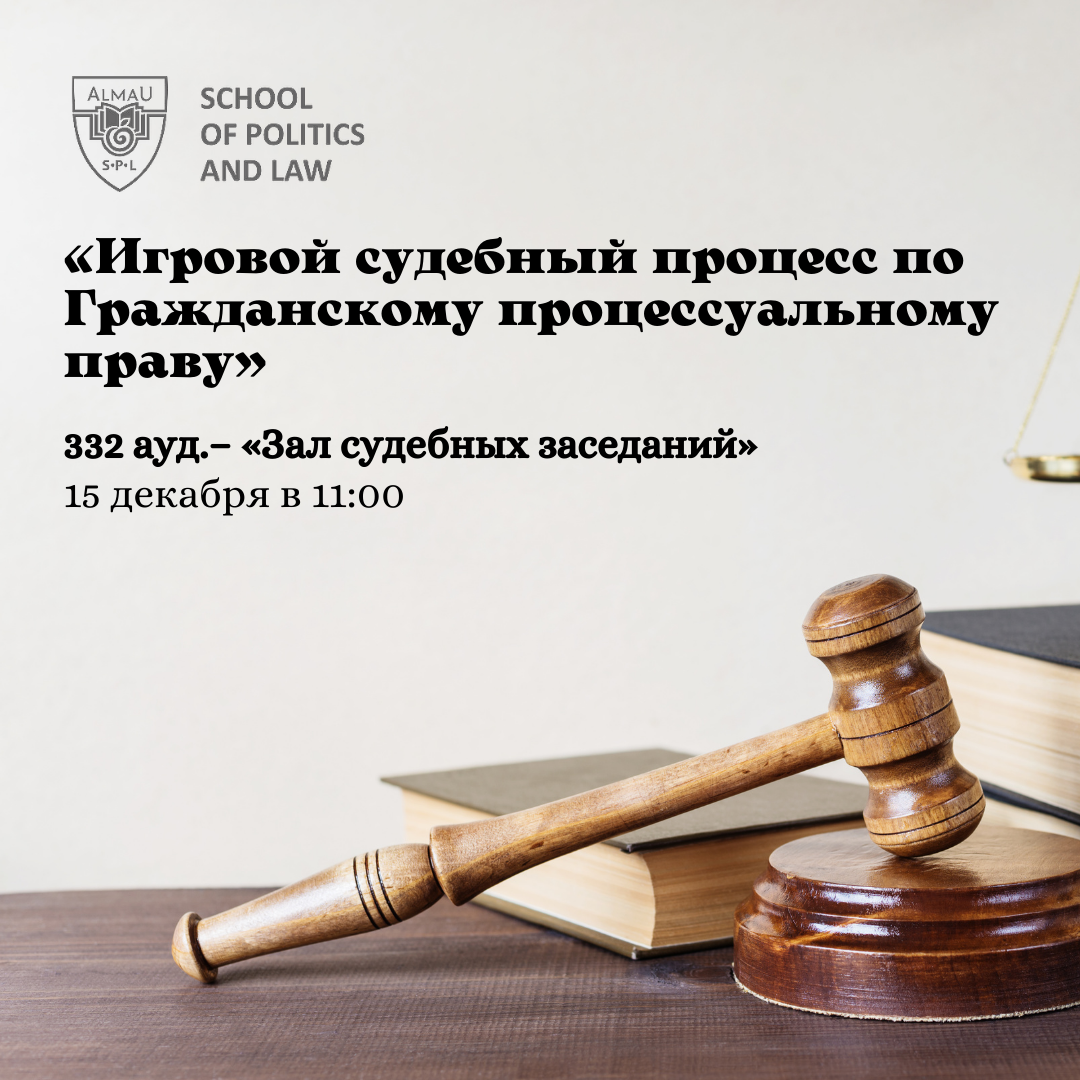 Share: