News
January 26, Dean of the School of Politics and Law gave a lecture for students of Bilimkana-Almaty School
On January 26, at Bilimkana-Almaty School, the Dean of the School of Politics and Law (Alberto Frigerio) gave a lecture about the international legal protection of cultural heritage.
We would like to sincerely thanks Aisha Tanat, a student of Bilimkana School, who bravely organized and managed the whole event showing that you can already be a great leader at a teenage!
In the next future, we intend to further explore similar opportunities because we believe that a constructive cooperation between schools and universities can provide extensive benefits to everyone. And we are ready for that!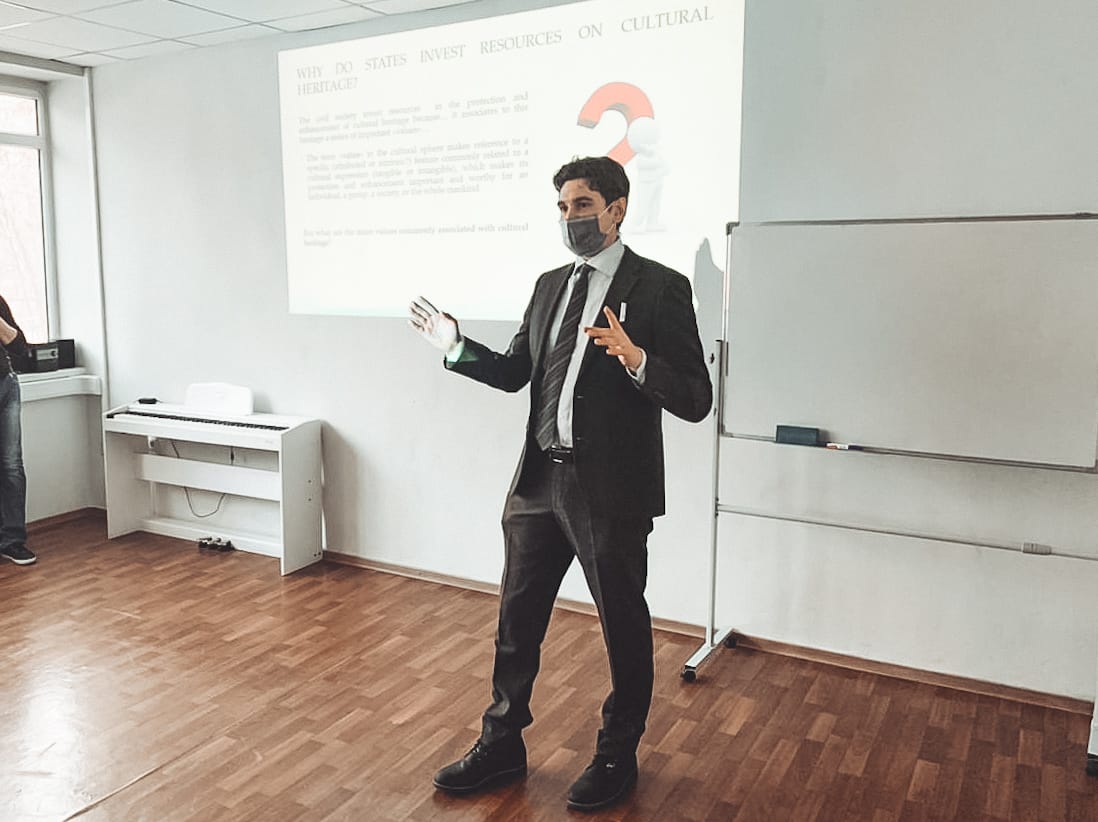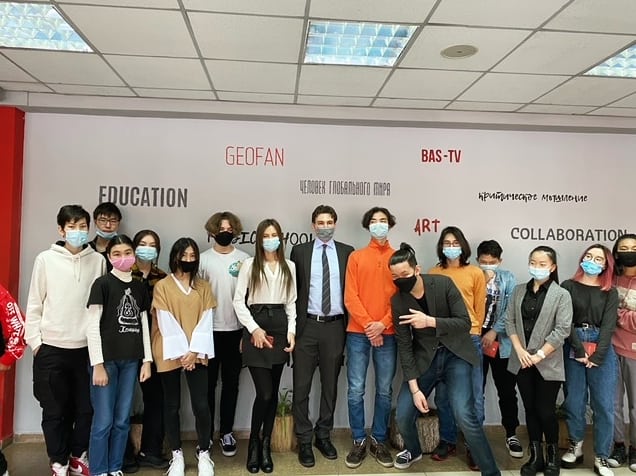 Guest Lecture by Paul Stronski
On November 16, 2018, Mr. Paul Stronski visited Almaty Management University. Mr. Stronski is well-known American scholar of International Relations, who currently is employed by Carnegie Foundation, where his research focuses on the relationship between Russia and neighboring countries in Central Asia and the South Caucasus. Until January 2015, Stronski served as a senior analyst for Russian domestic politics in the U.S. State Department's Bureau of Intelligence and Research. He was the director for Russia and Central Asia on the U.S. National Security Council Staff from 2012 to 2014, where he supported the president, the national security advisor, and other senior U.S. officials on the development and coordination of policy toward Russia. Before that, he worked as a State Department analyst on Russia from 2011 to 2012, and on Armenia and Azerbaijan from 2007 to 2010. During his lecture, Mr. Paul Stronski raised issues of international politics and security in the Central Asian region and answered questions from the audience.